~ 6 min read
Coretech Systems Adds Online Season Pass Coupons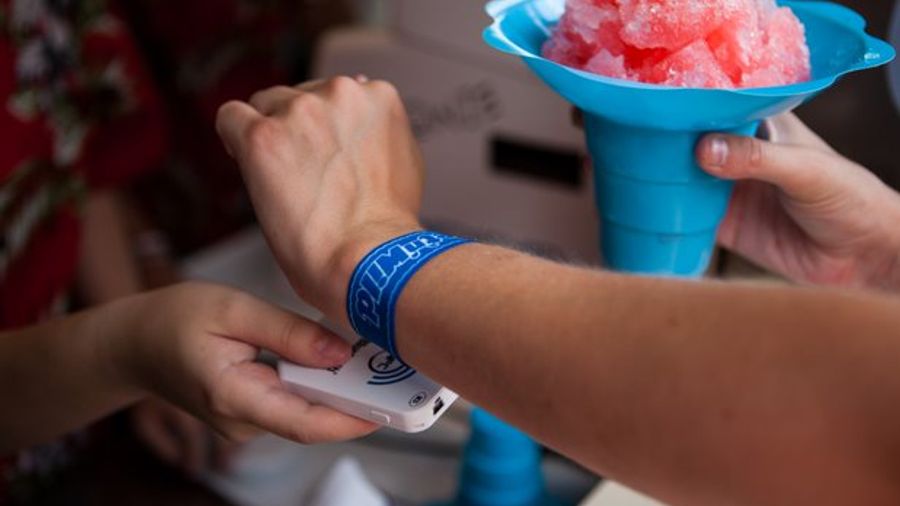 Coretech Systems clients have been able to assign electronic coupons to season or member passes automatically when the guest processes their pass for some time, cutting out the need for expensive paper coupon books that are hard to maintain throughout a fast-paced season. Guests can receive free friend tickets right on their pass without having to go to the ticket booth, and they can use their in-venue coupons at the register in stores wherever they're valid. But when they wanted to use their discounted tickets pass holders had to come to the ticket booth, which could put them in long lines during peak periods in the season when they want to use those coupons most.
This became especially challenging for any discounted offers tied with a reservation, potentially creating extra steps when guests wanted to pre-reserve their preferred cabana or event ticket – for both the guest and the guest services team. "Some teams were using our online promotional codes to pass out to pass holders and then going through a manual process to validate them on site." Elizabeth Snyder, Coretech Systems Director of Business Development, said, "Which could mean that some people would be able to purchase discounted items that they weren't entitled to and then be required pay again to make up the difference when they arrived. Or that pass holders might not get to utilize their benefits fully in a season if they missed out on a key weekend because of limited availability."
Now Guests Can Buy Online
Clients of Coretech Systems have been asking for help in streamlining this process, especially with the increase in online ticket sales in the last two seasons. In October 2022, we added the ability for your team to enable those discounted admission and reservation offers within their web ticketing store. Now instead of going to the gate to purchase a discounted ticket with the coupon on their pass, a pass holder can go to an offer in the web store and enter their last name and pass number to gain access to these discounted offers in advance. This is a big win for those properties that have discounted reservations for members or season pass holders, giving them a self-service option that eliminates the need to call ahead to reserve in advance or get in line at the gate to save for their discount admission. Once they've purchased, their reservation or tickets are emailed directly to their inbox for them to use when they arrive.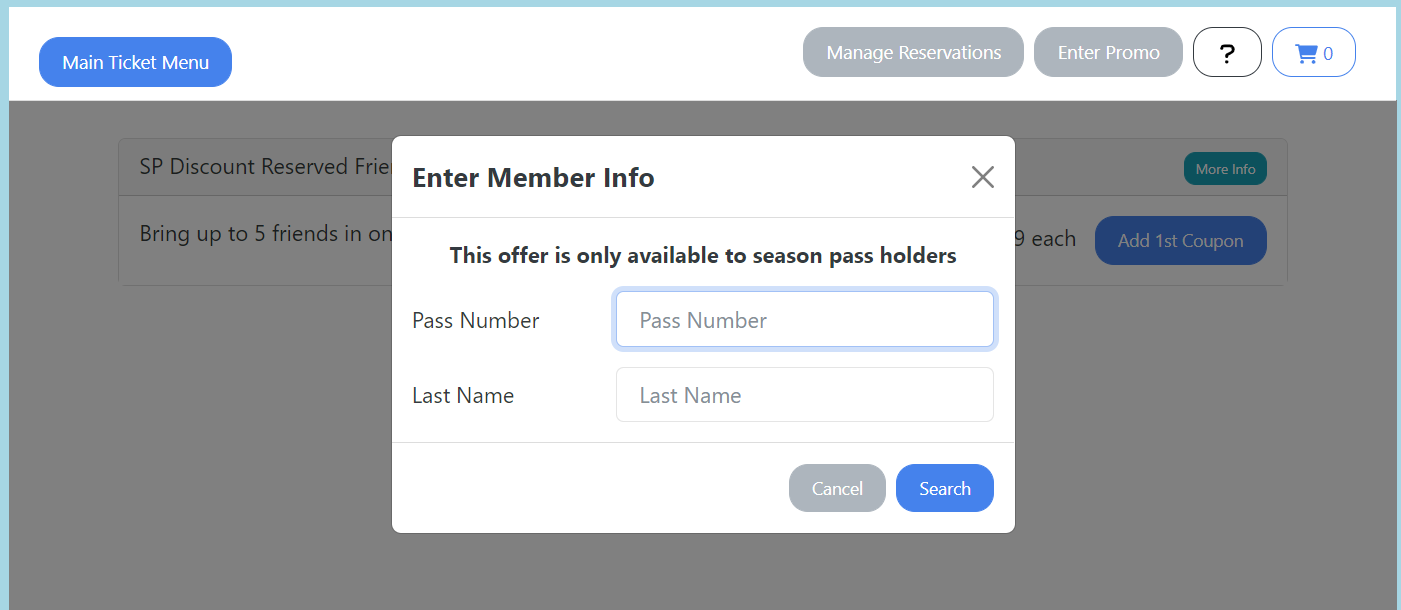 To see a demonstration of the new online electronic coupon feature, book a demo of the season pass electronic coupon system today!
Mix and Match Your Offers
Even better, this new feature doesn't restrict your pass holders who do prefer to purchase on site. "We know that some guests still prefer the service of walking up and working with someone to reserve a cabana when they get to the water park," Snyder explained, "And we wanted to make sure that those guests could still purchase in person or online, whichever they prefer." When setting up benefits, the team can set a combined limit of redemptions for an individual offer that allows a guest to redeem their coupon online one day and in person the next - still using up any limited benefits that have been allocated to them. "Sometimes a guest may only be able to purchase one or two tickets at a deeply discounted price." Snyder explained, "And now if they buy one online and then decide that they want to add another when they get to the gate, they can do that, too."
Full Benefit Visibility
Guests can also still see their available coupons on the My Pass page by entering their pass information. This lets them see how many times they've used a limited coupon, how many more redemptions they have remaining, and if the coupon is valid today. The team can also give them instructions about where and when they can redeem their coupons with the text description along side each offer, just as you have before. This gives your guests full visibility to all of their benefits conveniently in one place and allows your guest services team to help answer questions for each pass holder quickly and easily, as well.
Mobile Optimized Online Shopping
This new feature is designed to be accessible on desktop or on mobile devices, where more and more guests are making their purchases. "We wanted to ensure that these benefits would be available to your most loyal customers in any purchasing path they choose." Snyder shared, "So our fully mobile optimized web ticketing platform was the perfect place to incorporate the new feature rather than creating an additional place to maintain or upkeep your offers."
Share Your Promotions Directly to Your Passholders
The new online coupon redemption system also allows teams to create links directly to the offers that are enabled to allow guests to enter their information and buy online. Marketing teams can put these links into email blasts to passholders, links within existing newsletters or even on web splash pages featuring information on events or offers. This can make your communication with your guests quick and easy, eliminating additional codes or promotions to verify on site when they arrive.
Enabling Your Online Coupons
If you're already using the Coretech Systems electronic coupon system and online ticketing store, just reach out to your team's online ticketing coordinator to get your coupons set up online. If you're not using the Coretech Systems suite of park management tools yet, schedule a demo with us today to see how we can help you enhance your guest experience!
To keep up with new feature announcements, see how other teams are using Coretech Systems tools to improve their operations, and get information on upcoming events and training opportunities make sure to sign up for the Coretech Systems newsletter!